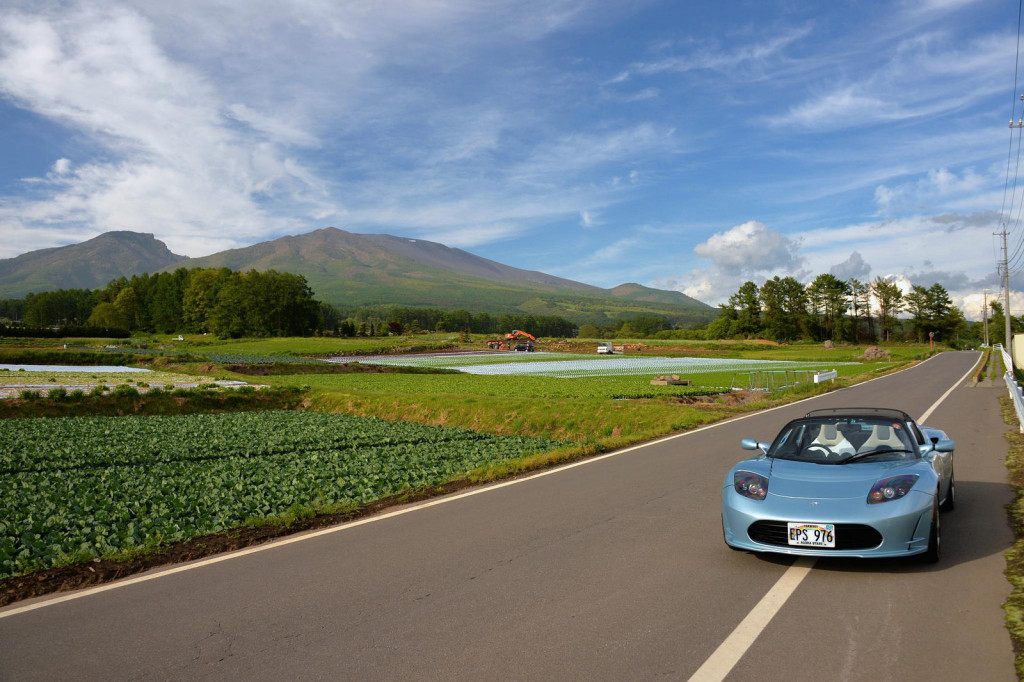 DBL Partners, an investment fund based in the San Francisco and Palo Alto area, recently announced the closure of an impact investing fund worth $400 million. This fund is the largest so far in the impact investing space and will focus on companies in the sustainable energy, products and services, digital media and imaging, healthcare and IT sectors. DBL has been able to spot successful, social companies in the past (most notably, by investing in Tesla Motors at the early stages), so it will be interesting to see where they spend this money in the future.
DBL's Investment Strategy
The DBL in DBL Partners stands for their "Double Bottom Line" investment strategy that focuses on the financial return ("First Bottom Line), as well as the social or environmental return ("Second Bottom Line"). DBL prefers impact investing in early stage start-ups as it considers this to be the easiest phase to set the social tone of the company. While it looks for companies with a social or environmental impact, Nancy Pfund and Cynthia Ringo, team members of DBL, stress that CSR practices should be central to the business model to have a positive effect on profit. This is consistent with theory. As reported by the NY Times,
"In fact, Ms. Pfund and Ms. Ringo view early-stage investing as an opportunity to make socially responsible practices a keystone of corporate culture. "This isn't like saying, 'Let's have a toy drive,' " Ms. Ringo said. "The second bottom line needs to be integral to how the company is doing business."
Previous Impact Investing
The new fund will be managed by Ira Ehrenpreis and Nancy Pfund who is reported to have a long-term perspective on company success. Nancy's lack of emphasis on short-term returns and experience on the policy side may be the reason that "[f]ive of the 18 companies in her first fund, which was started in 2004, have gone public." Previous success stories include Pandora, SolarCity and Tesla Motors.
Pandora
Pandora is known for launching the "Music Genome Project". This project ambitiously aims to create a dataset of music based on 250 variables, or "genes". An algorithm then uses this dataset to recommend music and create stations for listeners based on a root song that the listener inputs. Pandora differs from comparable companies in the industry by employing human beings, or "musicologists" to listen to each song and record the variables. This runs contrary to the standard practice of using machines and computers to quantify the music. While Pandora founders believe that using human beings improves the quality of the dataset, it can have its limitations, such as the size of Pandora's library relative to its peers.
In terms of social impact investing, at the time of DBL's investment, Pandora was focused on developing Oakland with new job opportunities and music lessons in inner city schools. Pandora went public on June 14, 2011.
SolarCity
"SolarCity is the leading provider of solar energy systems that deliver reliable power to homes and businesses." With its clear focus on clean energy development, SolarCity adhered to the DBL principles at the time of initial investment and has since gone public on December 13, 2012. The company has made headlines recently by expanding its solar reach to provide off-grid solutions in Hawaii. The offering will include Tesla Motors' new Powerwall battery that stores solar energy to be used at night.
Tesla Motors
Tesla Motors "designs and sells elec­tric cars that break the com­pro­mise between per­for­mance and effi­ciency, com­bin­ing world-​​class auto­mo­tive design and Sil­i­con Val­ley tech­nol­ogy with an inno­v­a­tive sales and sup­port strat­egy" While it is no longer a start-up and has been publicly traded since June 29, 2010, it still continues to fulfill the DBL principles – most notably with its recent creation of the Powerwall, as mentioned above. After the release of the Powerwall, Cleantechnica provided a per-kWh lifetime price comparison against comparable battery options and the analysis is available here.
Entrepreneur and Tesla founder, Elon Musk, acknowledges the value of CSR despite the difficulty observing direct impact:
It's difficult to quantify, but a focus on the second bottom line ultimately enhances the first bottom line, Mr. Musk said. "When a company works on a product or service that is truly useful to society, that increases the probability of a good financial outcome," he said. At the very least, it helps with recruiting and retaining employees. "Smart and talented people have a lot of options, and it means something if they can make money and have a positive impact on society," he added.
Potential Future Leaders
So far, the new fund has invested in Planet Labs, The Real/Real, The Muse and Mapbox, as well as another company that remains anonymous. Who else will join the ranks? If you think it should be your company, try patrolling the streets of San Francisco in the hopes of bumping into fund manager, Nancy Pfund. This is precisely the way that an ex-Google employee along with his business partner secured funding in their latest venture, Farmers Business Network.
Picture Credit – Raneko from https://www.flickr.com/photos/raneko/14166535198/