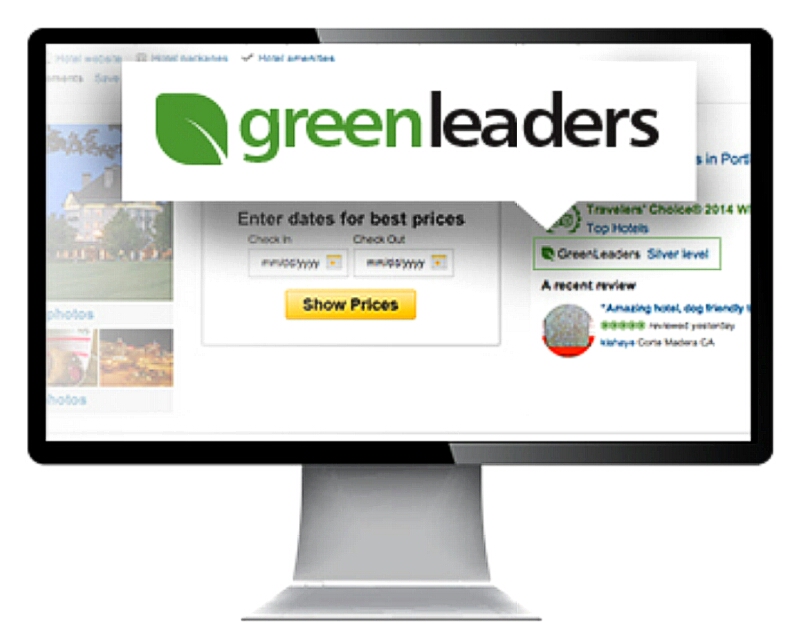 Today's travel decisions are not just about where to go and how to get there. Environmental factors color our decisions, and we prefer them in cool shades of green. More hotels and B&Bs are addressing the concerns of travelers by meeting our need for environmentally responsible places to stay while traveling. And now, thanks to TripAdvisor, finding these "green leaders" in the hunt for cool accommodations in the U.S., Canada and Europe just got easier.
TripAdvisor, arguably the world's largest travel site, recently launched its TripAdvisor GreenLeaders™ program into Canada and Europe. Voucher codes for Expedia are also reflecting the recent trend. Following rapid growth in the U.S., now more travelers can plan greener trips, by recognizing hotels and B&Bs engaging in environmentally friendly practices.
"With so many travelers placing an importance on the eco-friendly practices of the places they visit, hotel and B&B owners stand to gain a real competitive edge by promoting their environmentally friendly practices," said Jenny Rushmore, director of responsible travel at TripAdvisor. "Our TripAdvisor GreenLeaders program will enable businesses managing their environmental footprint to highlight their commitment to millions of travelers around the world, at no expense to their business."
"Travelers Want To Be Green"
"Travelers want to be 'green' and contribute to the conservation and preservation of the environment," said Denise Naguib, vice president, sustainability and supplier diversity for Marriott International. "Nearly half of our global hotel portfolio currently has GreenLeaders status through the TripAdvisor GreenLeaders program and more will have this status when the program expands to consumers in Canada and Europe this year. This tool will help them easily plan and book their next eco-friendly trip."
The TripAdvisor GreenLeaders program was developed in consultation with the United Nations Environment Programme, the U.S. Green Building Council, ENERGY STAR®, and the International Center for Responsible Tourism Canada. For the first time, hotels and B&Bs in 19 markets, including Canada, U.K., Ireland, Germany, France, Italy and Spain, are able to apply for TripAdvisor GreenLeaders status, adding to those in the U.S. that have already applied.
In One Year Over 3,700 U.S. Hotels And B&Bs Became TripAdvisor GreenLeaders
Over 3,700 U.S. hotels and B&Bs have been awarded the TripAdvisor GreenLeaders status since first launching in April 2013. Hotels currently participating in the U.S. program range from small, independent establishments to multinational brands including Marriott International, Hilton Worldwide, Select Registry and Coast Hotels, and these brands will be further represented when the program becomes established in Canada and Europe throughout the year.
Applications are assessed against a holistic set of environmental criteria – including practices ranging from linen and towel re-use, recycling and composting to solar panels, electric car charging stations and green roofing. The more green business practices a hotel or B&B has in place, the higher the TripAdvisor GreenLeaders level it can achieve. Awards are tiered between Bronze, Silver, Gold and Platinum levels. Property listings on TripAdvisor.com prominently display the establishment's award.
Find The Perfect Green Place To Stay
Since the program first launched, TripAdvisor has been collecting travelers' eco-friendly comments and reviews. These comments are now available on their U.S. website, helping travelers choose a perfect green place to stay. The comments can be found in the "tips" section of property pages for hotels and B&Bs awarded with TripAdvisor GreenLeaders status.
Eligible U.S. businesses can apply now at no cost. Properties in Canada can apply here, and properties in the U.K. can apply here.