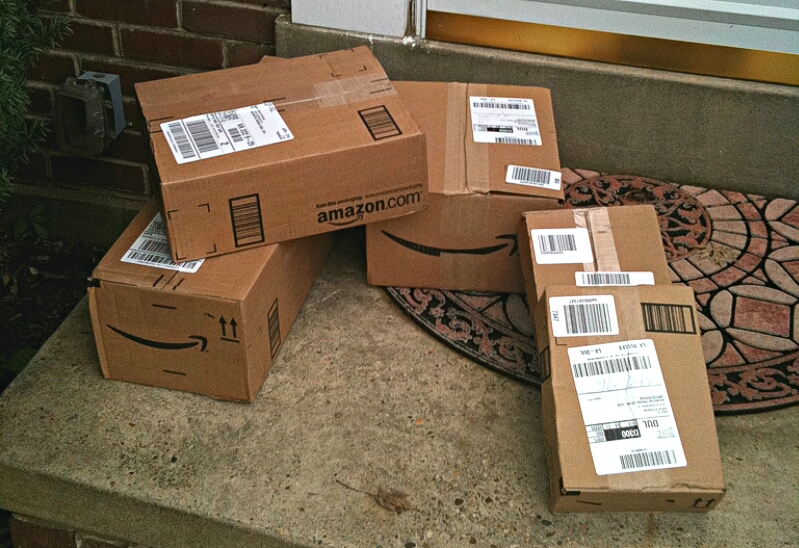 Representing a 16 percent increase over last year's holiday e-commerce spending, ComScore's official forecast for US spending in November and December is $61 billion. Growing 25 percent over last year, mobile purchases are predicted to account for $7.9 billion of the $61bn.
Gian Fulgoni, Executive Chairman Emeritus of comScore says, "The stock market is near all-time highs, and inflation has been kept in check." Fulgoni adds, "The recent trends we've seen in online consumer spending suggest that American consumers are ready to open their wallets and embrace the spirit of giving this holiday season."
Giving Thanks for Black Friday
Amazon.com, Inc. is ready for e-commerce customers from every direction imaginable. With Black Friday deals already in full swing a full week prior to Black Friday, Amazon reports they are way open for our business this holiday season. Three coveted "Deals of the Day" are being offered on both Thanksgiving and Black Friday.
Also, Amazon Prime members will continue to receive 30-minutes early access to select Lightning Deals, including the deeply discounted Black Friday deals. Amazon Prime members always receive unlimited free two-day Shipping on more than 20 million items. Non Prime members receive free shipping on millions of items with eligible orders of $35 and over.
Mobile-Enhanced E-Sales Rising
In addition, thousands of limited-time Lightning Deals can be found at amazon.com/blackfriday. To really maximize convenience, Amazon offers mobile-enhanced shopping for customers using mobile devices, including smartphones and tablets.
In case customers need a little more incentive to switch to mobile shopping, Amazon appstore has some freebies to offer. Starting on Thanksgiving, and running for a limited time, Amazon Appstore is offering a Free App of the Day bundle, featuring over $115 in top paid mobile apps and games for free on Android devices.
Mobile Shopping on a Smart Watch?
Throughout the holiday season, the Amazon Appstore will have hundreds of titles that are either free, or available between 50% – 90% off. The Amazon Appstore is available directly on Fire devices, from any computer, and on Android devices. I'll be with you finding out more at amazon.com/appstore.
Between Thanksgiving and Cyber Monday last year, Amazon customers ordered more than five toys per second from a mobile device. With Amazon's free mobile shopping app, customers can go from "I want that" to "I bought that" in under 30 seconds. Plus, the latest Amazon app for Android phones includes support for Android Wear devices, extending the mobile shopping experience to smart watches and making Amazon accessible anywhere your watch can go.
Now Shop Amazon on Instagram and Snapchat
Maybe we can watch Amazon's Instagram feed on the smart watch. To buy any products that Amazon posts on Instagram, simply click the URL on Amazon's profile page in Instagram. From there it will land on amazon.com/Instagram, where those clever and giftable featured products can be purchased.
Customers can also follow amazon.com on Snapchat. Amazon says they will be publishing fun and funny gift ideas, exclusive content, and other interesting products on Snapchat. They also plan to periodically release deals, and suggest that customers should note the deal code from Snapchat and visit amazon.com/snapchat to snap up the good deal.
Shop and Support a Favorite Charity
"Our customers are redefining Black Friday shopping. They want to stay home with family, enjoy some turkey and football and shop the hottest deals from their phone, tablet or PC," said Steve Shure, Amazon Vice President Worldwide Marketing. "Starting November 21, we will add new deals as often as every 10 minutes, for eight days, including tech, toys, tools and more."
This year, Amazon customers can also shop Black Friday deals while supporting the charity of their choice. Start at smile.amazon.com, where you are able to choose from a selection of charities. You can also use the text box to enter the name of your favorite charity. Once selected, then continue to the Black Friday deals page. The same great sales are all there, but with one more bonus – Amazon will donate a portion of the purchase to the customer's favorite charity.