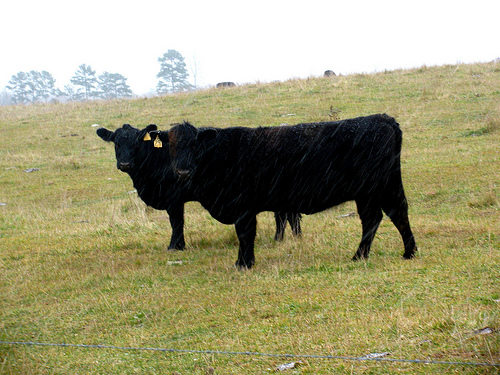 Now that the news of Whole Foods' adoption of the Global Animal Partnership's animal welfare certification is a week old, it's time to look a bit deeper at both the market demand for this new information, and what costs suppliers must pay to become certified.
A few readers expressed their concerns about the economic cost to suppliers and the impact compulsory GAP certification would have on their ability to do business with Whole Foods. I posed a few of these questions to Whole Foods and they were kind to enough to provide some insight.
The following brief Q and A is with Anne Malleau, global animal production and welfare coordinator at Whole Foods Market:
Lane Jost: Do farmers/suppliers bear all cost burden for the audit process?
Anne Malleau: At Whole Foods Market, we've worked with each supplier group to determine how the program would be implemented on their supply system and how the costs of the audits would be resolved. Each supplier's situation is unique, and we were mindful of this throughout the process. Free of charge, we did provide additional support to help their farms and ranches prepare for the audits.
LJ: Are there grant opportunities for suppliers who cannot afford certification?
AM: There are not grant opportunities, but as mentioned above, we did work with each supplier to determine costs.
LJ: How does monitoring work ex post?
AM: After the initial certification, farms and ranches are re-inspected 15 months after their initial certification. The program currently requires that all farms and ranches be re-inspected every 15 months by a third party (i.e. their certifier).
I was also curious to know what consumer data Whole Foods may be sitting on that estimates their costumers' willingness to pay (WTP) curve for additional animal welfare labeling information. More pointedly, does Whole Foods believe this standard will attract new customers?
They referred me to this page on the  GAP site, which while presenting some pre-recession data, has some interesting findings on a broader sample that goes beyond the Whole Foods constituency.
Here's a WTP excerpt:
Willingness to Pay
57% say they are willing to pay 1-10% more for "food that promises to be produced to higher ethical standards" and 12% are willing to pay more than 10% more
60% say they are willing pay up to 10% more for "food that is healthier, safer or producer to higher ethical standards," 12% are willing to pay 11-20% more, and 2% are willing to pay more than 21% more
59% of Ohioans say they would be willing to pay more for meat or dairy labeled as coming from humanely treated animals, with 43% willing to pay 10% more and more than 12% willing to pay 25% more
31% say they are willing to pay 5% more for animal products labeled as "humanely raised," while 23% would pay 10% more, and 11% would pay 20% more
(data taken from Global Animal Partnership)
Image credit by nannetteturner via Flickr under a CC license