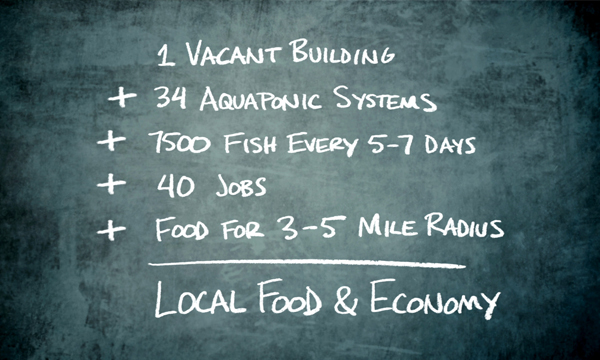 Beginning in September, a half hour PBS series will take us on a journey across America, focusing on the "food rebels" who are helping to transform our food system by turning toward sustainable (and traditional, in many cases) methods.
This 13 episode series, which highlights farmers, ranchers, chefs, scientists, teachers and fishermen in over 50 communities across the US, aims to show their inspired solutions and tell their compelling stories about the new food economy. These food producers are part of a trend of urban agriculture, which has the potential to build stronger and more resilient local food systems, while also creating green jobs and cleaner economy.
"How did something as fundamental as food go so fundamentally wrong? Instead of nourishing us, too much of what we consume is produced in such a way that it threatens the air we breathe, the water we drink and the dirt under our feet. Food Forward TV opens the door into a new world, where pioneers and visionaries are creating viable alternatives to the social and environmental impacts of our industrial food system." – Food Forward
The pilot episode, which was nominated for the James Beard Award, aired on PBS in 2012:
Food Forward: Urban Agriculture Across America will be shown on PBS, as well as being available for online streaming after September 1, as well as in DVD format for purchase from PBS.
Food Forward TV will be available for streaming online at pbs.org/foodforward as of September 1 and on DVD through PBS.